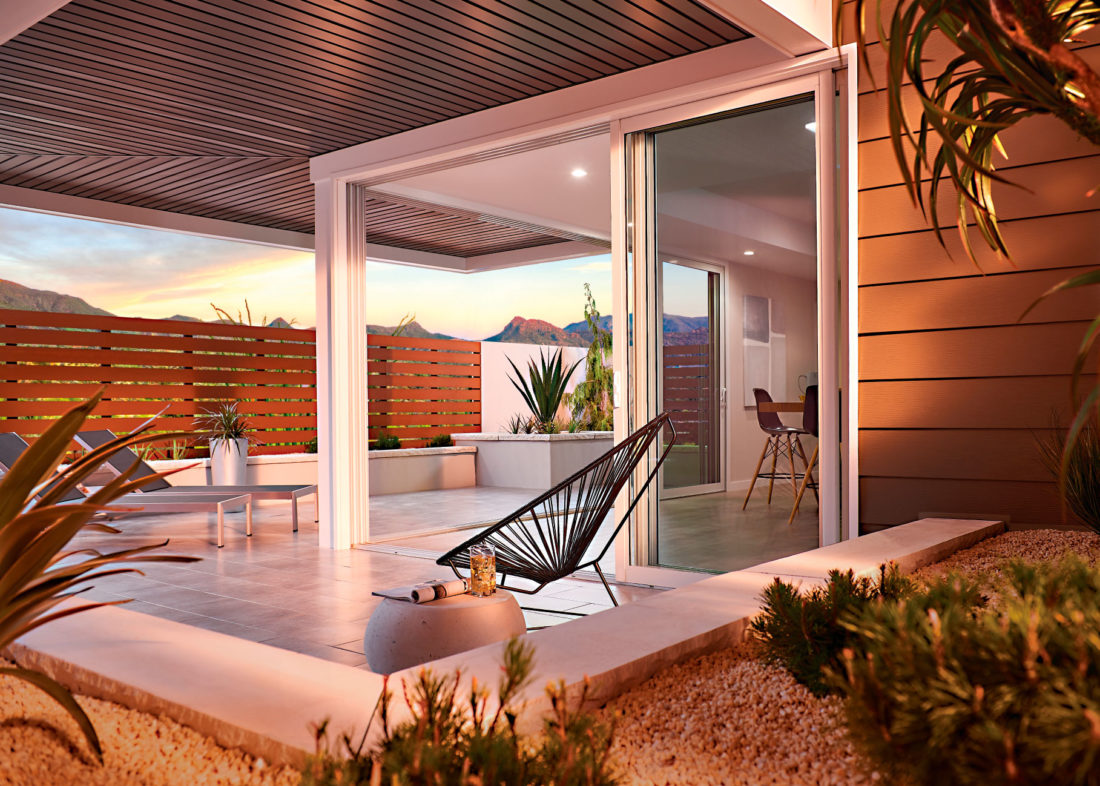 Building Philosophies: the new shiny product
I've written before that building products trade shows mean packed schedules, educational sessions, tours and lots of networking. They are also filled with viewing the latest and greatest "new" products coming to the marketplace. And while new products are still the highlight of visiting a manufacturer's booth, taking a step back to view trends in the industry as a whole is just as interesting.
Mary Knight and I attended the International Builders' Show this spring. It was the 75thanniversary of the show and was touted as having the biggest attendance in a decade, with more than 100,000 people showing up. It was also cold and snowy, but that didn't dampen the show's enthusiastic vibe.
Here are some of the building philosophies we found most intriguing:
Modular
Building off-site isn't necessarily new, but it is growing. Think beyond the shipping container. Many builders are turning to modular to offset the lack of skilled labor in the field and unstable building materials costs. Modular construction happens off-site, generally in a factory setting in controlled conditions. It uses the same materials and adheres to the same building codes and standards as conventional building—in half the construction time! According to the Modular Building Institute, buildings are produced in "modules" and when put together on-site reflect the identical design and specifications of just about any type of building. The Show Village exhibit by publishers SGC Horizon in the silver parking lot featured several homes, all built in modules off-site and put together just prior to the show opening.
Experiential Homes
From the New American Home to Show Village to other modular and tiny homes at the show, showcasing existing and new products outside the trade show booth was a great way to see a variety of manufacturers in one place.
Of particular interest to both Mary and me was the Ply Gem custom home, built to showcase a portfolio of exterior products and solutions. Inside was a gallery-like showing of Ply Gem products available for the home, making it a more intriguing and experiential tour of existing and new products.
We also loved The Align Project by Green Builder Media that featured our client Accoya Wood on the exterior siding, in a charred finish by Delta Millworks. The philosophy behind the project was taking on climate change. The small-footprint, net-zero and connected independent dwelling unit built by Kasita, took advantage of every square foot of space and was loaded with smart home technology platforms that seamlessly integrated devices, appliances, lighting and mechanical systems.
Thoughtful Design
Along with innovations in technology and building is the philosophy of thoughtful design. This approach leverages influences like behaviors and habits including healthy living, sustainability, and more in design that also influences the inhabitants.
We all know or have experienced the way color can make us feel; it can also affect all of our senses. Perhaps the color green makes you smell cut grass, or yellow makes you feel the warmth of the sun. Color is an important element to consider in design.
At the Builders' Show, we sat in on a panel discussion on interior design and trends in the marketplace. Topics included changing the way we think about ceilings by considering them the fifth wall. Beyond painting the ceiling, the addition of windows, textured panels, shiplap, etc. was also popular.
KB Homes partnered with publisher Hanley Wood to feature the KB Home ProjeKt at the show. It is a concept home designed to "flex" with a customer's needs. Craig Webb, of Webb Analytics, described the home design as a way rooms could be configured differently. "A lot of changes can be made with minimal remodeling, even to the point where the house could be divided into separate upper and lower units if that's what was needed for financial or family reasons," Webb said.
There are many exciting building and design trends moving the industry forward, whether as a result of lack of skilled labor, material costs, or remaining in place, and we're excited to follow them. Many of these new trends will also drive those shiny new products we see at the next show.