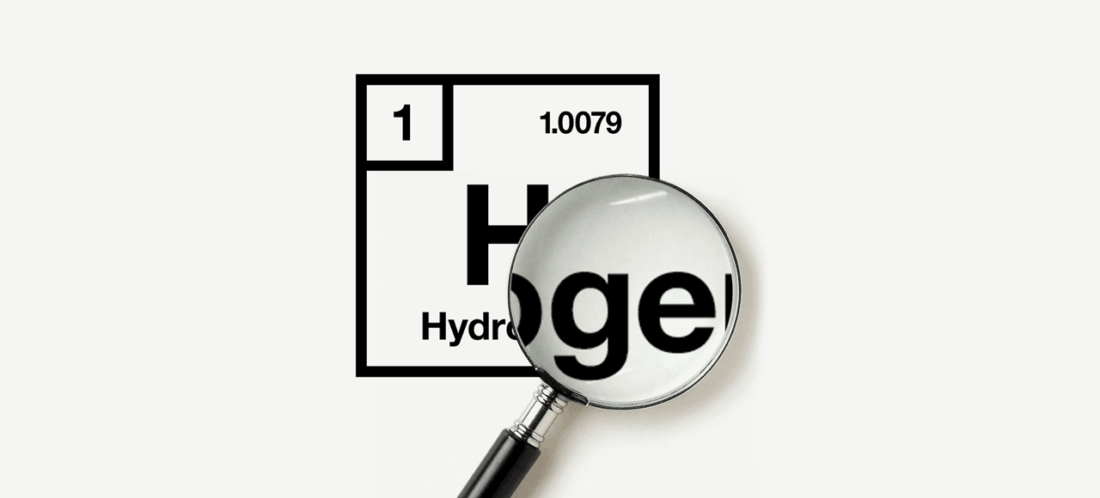 Finding Hydrogen: An SEO love story.
If you search online for "top Seattle advertising agencies" you'll notice Hydrogen pops up on page one among the top 10 listings. That wasn't the case six months ago. Even though we significantly expanded our digital presence with a more focused point-of-view (the power of simplicity), a responsive design, and tightened our areas of emphasis (deep experience in financial, healthcare, B2B and technology), we still weren't showing strongly in search results.
We set out to change that. Because let's face it. Most prospective clients aren't looking to talk with a potential ad agency (or architectural firm, or design firm, or lawyer, etc.) until the need is imminent. Trying to anticipate that moment is nearly impossible. So, an important part of our job is to be "findable" when potential clients are searching for what Hydrogen offers. A better search engine optimization (SEO) program was the solution. Five steps we found essential:
Know what you want to be known for

It's impossible to be all things to all customers. So it's important to know what you're great at, what you can be competitive at, and what you have a track record of being successful at. With that in hand, SEO is largely about making sure when customers search online for the strengths you offer, your name pops up. Once you know what these things are, work to be sure your web site clearly focuses on and communicates these things in an overt and helpful way.

Put yourself in the digital shoes of your potential customers

Ask yourself what your prospective customers type (or speak!) into a search engine when searching for the kinds of services or products you best deliver. Brainstorm a list of possibilities and test them using Google keyword tools (or similar techniques) to know which terms and phrases are most frequently used by actual people (your customers). Narrow down to the most frequently used terms. Make sure when customers search for these terms, and find your site, it's easy for them to find relevant content. Again, with a narrow set of such terms in hand, infuse your site with content related to these terms.

Remember search engines can read; they can't see

Today content assets such as images, pictures, videos, webinars, etc., contain a lot of information. But search engines can't "find" or "perceive" information conveyed in a video (one example). Therefore it's critical to introduce each visual asset on your site with descriptive captions, titles and/or tags that can be "read" and seen by search engines (and readers!). A picture may be worth a thousand words, but not when it comes to search engines. An example: if you have a white paper on your site filled with lots of graphs, charts, and visuals, but no written text to abstract or explain that content, search engines won't give it much weight. Still worse, search engines won't even see the content if it requires entering an email address (or other information) to access it. Which means much of the effort you spend developing that content will be wasted on a small audience.

Hire an expert to navigate the technical stuff

At some point it's not enough to know what search terms and phrases are important to integrate into your site. You also have to know how to code and format those terms into the HTML language of your site. Done correctly, this helps search engines perceive the hierarchy of information on your site, so the right things are emphasized and suggested. If your key descriptive text is not correctly coded and tagged, it may look good and read well on your site, but it will be far less visible to search engines. This isn't rocket science, but it's also not the kind of executional detail most enterprises want to keep current on.

Publish more helpful content

Conceptually, content marketing is not new. Companies have created value-added informational brochures, videos, white papers and the like for decades, often presenting them as offers in direct mail and advertising campaigns. Remember "Get your free tutorial book by calling 1-800?" That was (and is) content marketing.Today's digital age makes content marketing even more dynamic and compelling. Now your customers can visit your site and view or download helpful content instantly. The key word is "helpful." If you load up your site with useful perspectives and insights that potential customers can benefit from – even before they become customers – you're already demonstrating value. Assuming your content touches on topics your audience is curious about, when folks are searching for answers online, your content will show up (even more so if it's correctly tagged and more visible to search engines).
For Hydrogen, we'll continue to write more blog posts like this. We'll share observations about what is working successfully for Hydrogen and our clients, in hopes they'll be useful for existing and prospective clients.
Perfecting SEO is an ongoing process. The key for us is to stay focused on the few things that, if done well, will produce the biggest impact.
Curious about how to better orchestrate SEO and content marketing in your overall marketing plan? Contact Us!