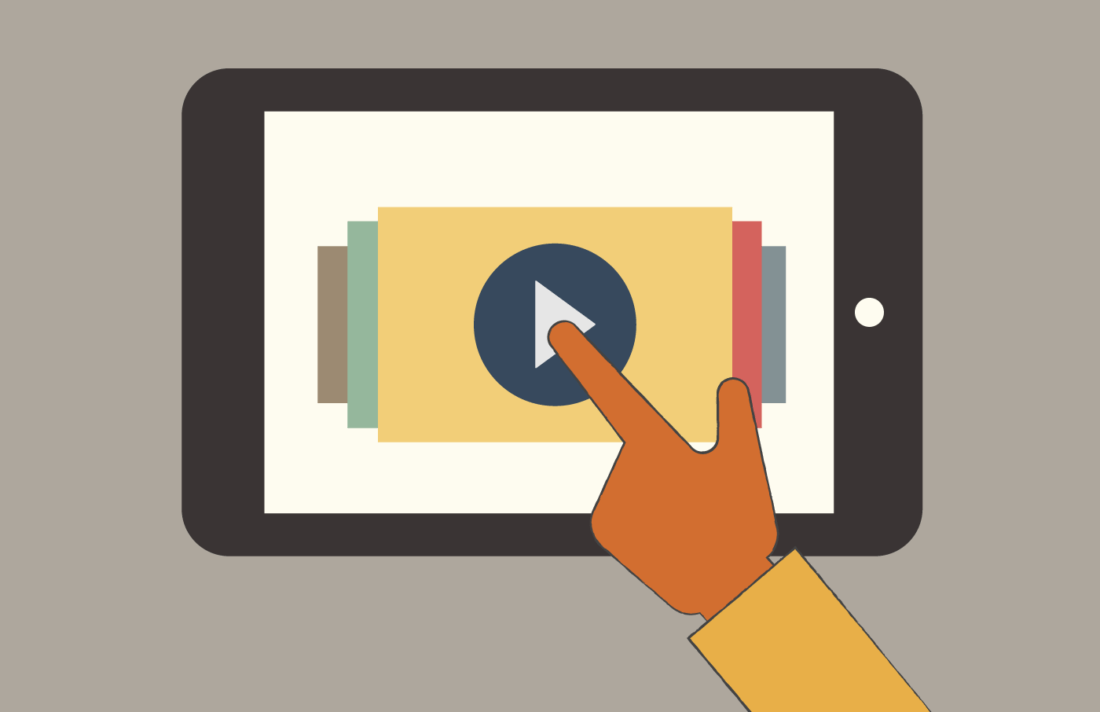 Are You Getting the Most from Your Digital Video?
One of the great things about videos posted on digital and social channels is how easy it is to measure engagement. Views, shares, likes, reposts, you get the instant gratification of knowing what's working and what's not. But the truth is, there's more to video than just putting it out there. Idiosyncrasies unique to various digital environments often hide or hinder the message you're attempting to convey. Avoid these three common pitfalls and your digital video results can improve dramatically.
1. A World Without Sound
Welcome back to the era of silent movies. Studies show that 85–90 percent of "branded videos" on Facebook are viewed without sound. Facebook isn't alone in defaulting to video with the sound off. Nearly every social media platform requires a click or a tap to turn it on. Which means if your videos are not communicating everything visually, chances are good your messaging is muted.
As a test, watch some of the videos you've posted to Facebook with the sound turned off. If your videos weave striking titles and infographics in between the other elements, viewers will be more likely to discern your key selling points even without sound. In fact, if they can quickly absorb the key selling points, they might be more likely to turn the sound on and hear your whole story.
2. A Three-Second Audition
Your Instagram video has 14,000 "views," but only 15 "likes." What's up?
Instagram and Facebook both autoplay videos (without sound) every time a user scrolls past and count a video "view" as just three seconds. On Twitter, a view is two seconds. It's easy to see why your ad dollars may be paying for a lot of skips and scroll-bys.
What you really want on any platform is a large number of complete views. (You invested effort to make a good video, right?) This means it's incredibly important to consider how your video looks in the first few seconds. If viewers aren't sufficiently hooked by their initial impression, metrics may indicate you're getting a lot of views, but few are seeing the full message.
To overcome this, consider the environment. In Instagram your video is embedded with nothing but photos and videos. Your thumbnail has to pop. On Twitter, you have the ability to fire off a snappy caption and add some relevant searchable hashtags to increase the chance folks will stop and view. In general, take special care to assure the imagery and titles in the first three seconds of your videos are high impact, meaningful and on brand. Attention spans are short; dress to impress.
3. "Skip This Ad in 15 Seconds"
A lot of advertisers include "pre-roll video ads" in their digital media plans, because it can be a great way to leverage or repurpose existing TV. These pre-roll videos play right before the videos that users are selecting to view, often accompanied by a message such as, "Skip this ad in 15 seconds."
The problem is a lot of existing TV spots withhold the name of the advertiser and even the product being advertised until well into the commercial—often not until the last five or ten seconds. Since many pre-roll video ads simply pick up and repurpose existing TV spots without re-tuning or re-editing for pre-roll conditions, a lot of folks will skip the ads before even seeing a brand's name.
These ads need to be conceived or re-edited to effectively communicate core messaging within the "skip this ad" time constraint. Sure, it might be a 30-second spot, but if the important stuff isn't revealed until the last five or ten seconds, it can be a big waste of an otherwise smart digital media buy.
Change or Get Left Behind
As more and more social channels jump on the video advertising train (as Pinterest just did in August), the rules of the game continue to change. Those producing videos have to roll with the constraints or miss the mark. Getting digital video in front of eager eyes can seem like a big puzzle, but don't worry. When you get the hang of it, the true views come through.
If our overview of social media video ads sparks your interest, this recent article by The New York Times is worth a read. Check it out.