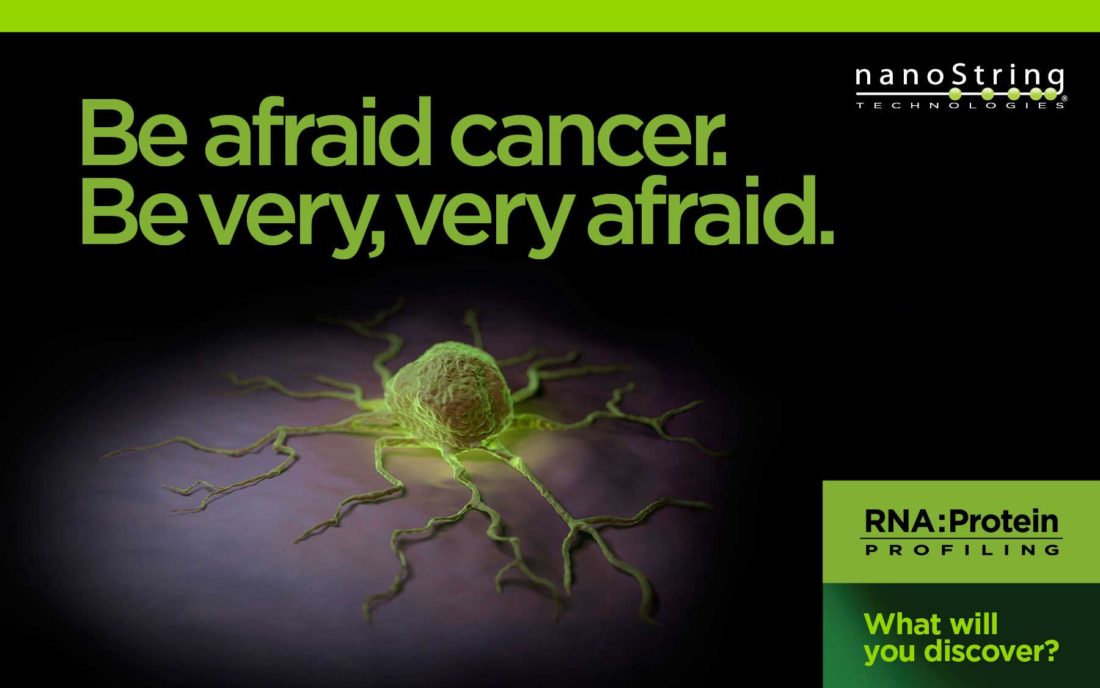 Hydrogen puts the fear of NanoString Technologies in cancer
Be afraid, cancer. Be very, very afraid. That's the rallying cry Hydrogen hatched to help NanoString Technologies, Inc. (Nasdaq:NSTG) launch its new RNA:Protein Profiling Panel at the 2015 American Association for Cancer Research (AACR) event held in Philadelphia, its most important life sciences trade show of the year.
NanoString partnered with Hydrogen to help distinguish it from a vast sea of other companies, all fighting for attention at this major show. Hydrogen developed high-level messaging, booth and breakout session graphics and signage, and integrated booth engagement strategies that helped drive booth attendance up 30% compared to prior years. And dwell times at the NanoString booth exceeded 15 minutes, far above average.
Sure, NanoString Technologies' new RNA:Protein Profiling Panel is a highly technical and complex category breakthrough. But by leveraging a simple human emotion in a powerful way — fear — and turning it on cancer instead, NanoString Technologies was able to break through all the noise and enjoy a successful trade show.