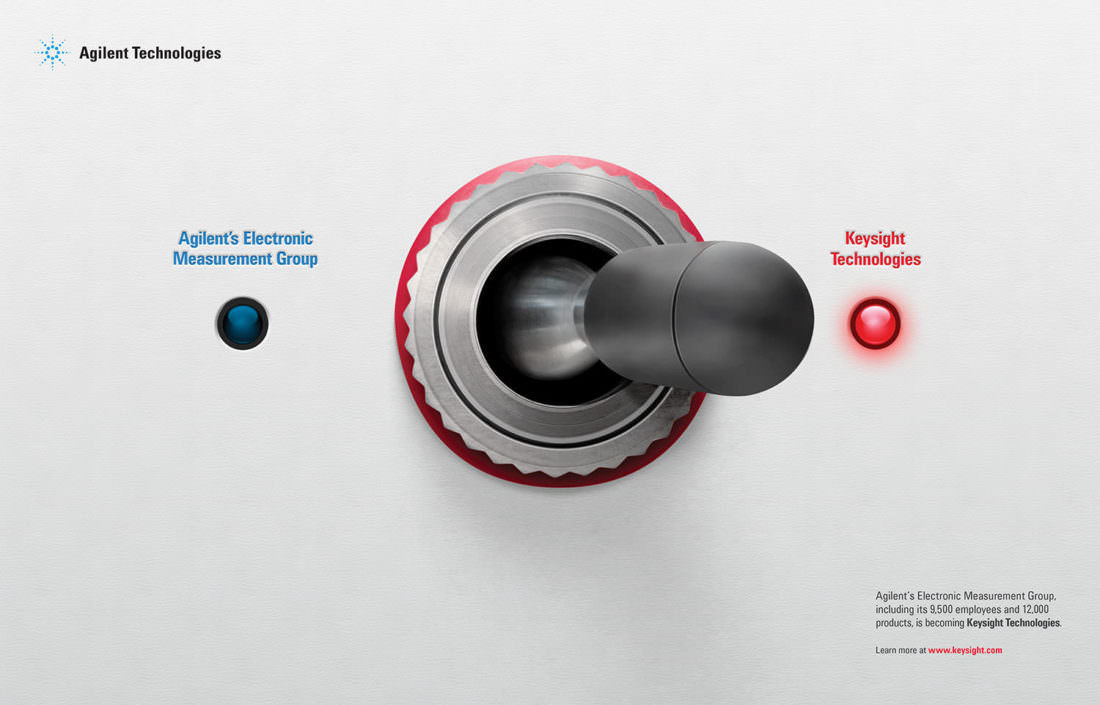 Hydrogen Helps Agilent's Electronic Measurement Group With Global Relaunch
Agilent's Electronic Measurement Group will have a new name in the fall of 2014 – Keysight Technologies. To assure a great transition on the global relaunch, Agilent has chosen Hydrogen, who has frequently worked on past projects for Agilent, to role out the big news, significant in the global and test measurement world. The work will encompass outreach to Asia, the Americas and Europe.
While the company's roots go back to William Hewlett and Dave Packard in 1939, the new generation of engineers knows the Agilent name as a trusted partner. "We wanted to reassure our existing global customers that the excellent people and products they have come to count on from Agilent will continue with Keysight," said Scott Sampl, a representative from Agilent and Keysight. "Hydrogen knows the test and measurement world and was able to hit the ground running with us, which was imperative," added Sampl.
The campaign features iconic "switches" from different technologies to visually demonstrate the move from Agilent to Keysight. "We wanted an idea that would communicate in any language, in an instant," said Tom Scherer, Hydrogen co-founder. "The focus of the message is simple, and speaks the language of the engineer."
Targeted directly to the engineering industry, the campaign breaks globally in print and digital this month, preceding the official name change later this year.