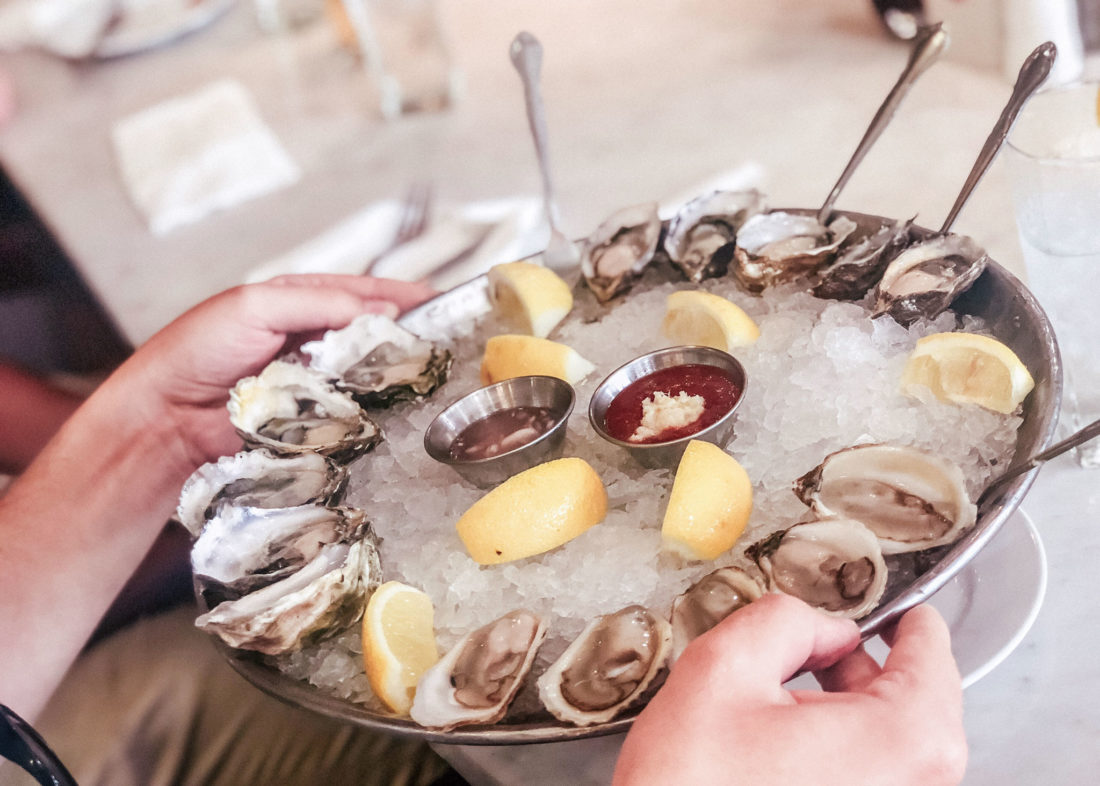 Turn online advertising into offline foot traffic
Nationally recognized Seattle seafood restaurant Elliott's Oyster House asked Hydrogen to help with a common restaurant challenge: how to attribute online advertising activity to offline foot traffic.
We created a multifaceted digital strategy for the restaurant that would drive and track foot traffic to their location and also test the effectiveness of the advertising messages.
First, we created a conversion zone around Elliott's flagship location. Using geofencing within a three-mile radius of their location enabled us to reach audiences using custom targeting zones with pinpoint precision. This allowed us to track customers crossing into the restaurant and not just walking by the pier.
Elliott's Oyster House
---
Objective
Drive foot traffic to brick-and mortar location
Solution
Geo-fence tourist locations with offer-driven creative
Results
An average of 30% increase in verified foot traffic in the first 5 weeks
CTR was 50% above industry benchmark
More than 17% in negotiated bonus
Next, using a variety of location-based targeting efforts including geofencing and event targeting, we created a list of tourist areas within a certain distance from Elliott's. By geofencing these popular spots (e.g., Pike Place Market, Convention Center, etc.), we were able to drive more new customers to Elliott's and report back on where those visitors first received the message.
Then we generated a list of keywords that potential customers might be searching for if they were actively looking for restaurant options. We used those keywords to serve them ads, tracked which keywords resonated and where those visitors were served the ad.
For example, in the six-week campaign, the search term "Seattle Aquarium" produced a large number of clicks and a large number of visitors to Elliott's. The result: Potential customers searching for information about the aquarium were served an ad, and tracking allowed us to see those who went to Elliott's after visiting the aquarium.
The ability to pinpoint visits to specific tourist locations helped us learn more about the audience and refine our strategies of messaging and targeting for future campaigns.
Ultimately, we were able to determine that the offer-driven messaging was successful at propelling customers through the door. The next step will be to turn those first-time diners into repeat customers and advocates. According to research*, there is a high probability of return visits if customers are given additional attractive offers and messages with each return visit:
Probability of returning a second time: 40%
Probability of returning a third time: 42%
Probability of returning a fourth time: 70%
As you can see, the optimal frequency for restaurants is three visits to convert them to a regular customer. Research also shows that if you offer free coupons to customers during their second and third visits, they're more likely to return for future visits. Unlike the first coupon which is served digitally, coupons on the second and third visits were given in person with their bill.
In a world where measuring advertising dollars has never been more important, strategic use of digital campaigns can offer proof of results.
*Monolith Growth: Proven Facebook Ads Case Studies for Restaurants to Increase Foot Traffic