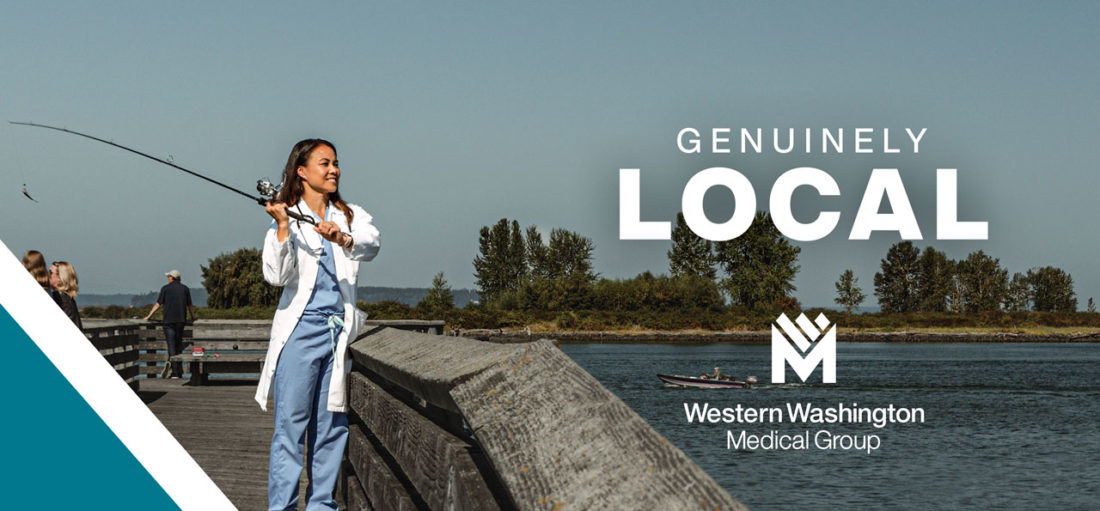 Genuinely Genuine Health Care
Quick, who's the only local health care system in the North Sound? Most locals would probably guess it's the one with "Everett" in the name. (Not that we're naming names here.) But surprisingly enough, there's only one independent health care provider left standing in the Everett, Washington area: Hydrogen client Western Washington Medical Group (WWMG, for short.)
To reinforce their commitment to the local community, we created a campaign to stand out from the "sea of sameness" of their competitors' health care advertising filled with white coats and smiling patients. The campaign, which broke mid-September, is titled "Genuinely Local," to capture the idea that local is more than having a local-sounding name, it's about being a longstanding part of the community.
Of course, with a campaign called "Genuinely Local," reality was a mandate. So we featured real WWMG providers in their workwear, be it scrubs, a white coat, you name it. I know what you're thinking. Wait—isn't that health care "sea of sameness?" Not in this case. Because our providers are not in the exam room, they're doing everyday things in the community such as bowling or fishing.  All to reinforce the idea they don't just work in the North Puget Sound, they live here too.
Outdoor and transit gives us high impact with these minimal, attention grabbing images to compete with the larger, out-of-state budgets of their competitors. Check out our WWMG stars through November in the North Sound area.