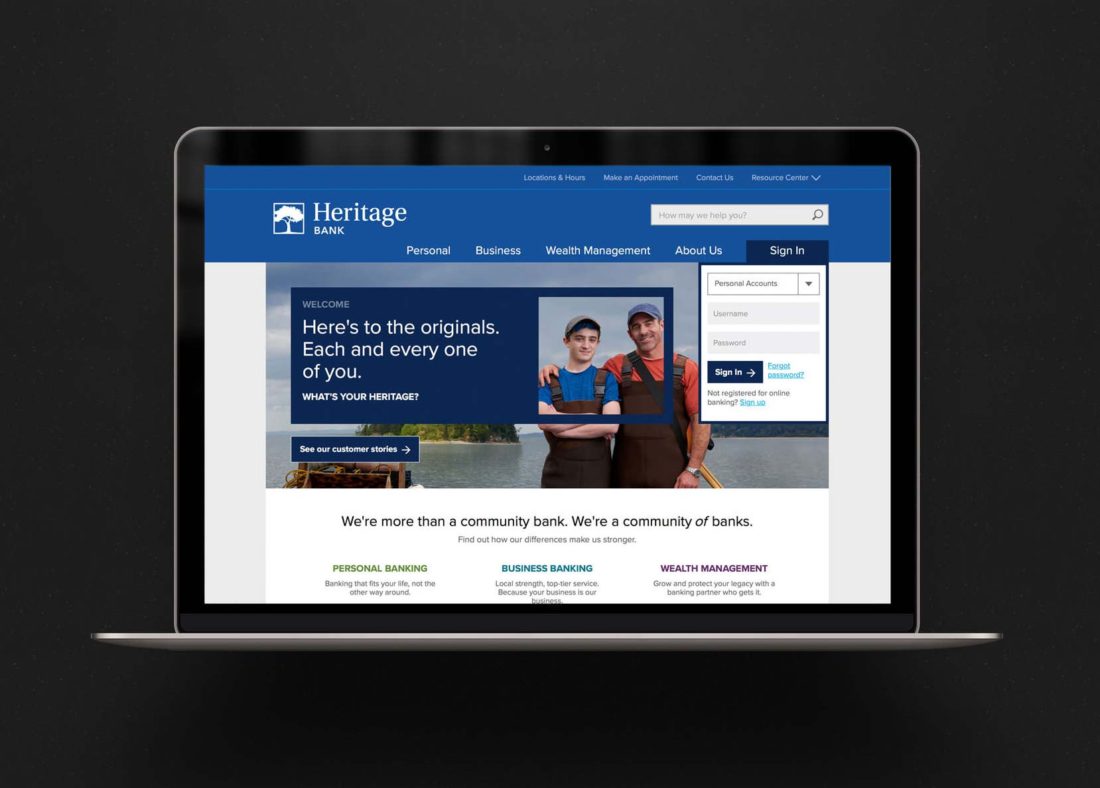 Hydrogen Seattle Teams with Heritage Bank to Launch New Website
Puget Sound based Heritage Bank (NASDAQ:HFWA) partnered with Seattle-based advertising agency, Hydrogen, to create a website that offers a friendlier, easier banking experience for both current and prospective customers.
Based on Hydrogen's digital strategy that incorporated feedback from current customers and employees, the site (heritagebanknw.com) features responsive design, easy navigation for both business and personal banking and easy-to-peruse information on Heritage Bank loans and other financial services. "Our goal was to create a digital experience that allowed customers to control how, when and where they bank—whether on their phone, tablet or desktop," said Hillary Miller, Director Accounts and Strategy at Hydrogen.
Shaun Carson, VP of Marketing at Heritage Bank, said "Hydrogen is the kind of partner you want for website design – they keep the big picture in mind while never letting a single ball drop in the process."
Hydrogen was responsible for digital strategy, UX, content writing and design for the site. The launch also included internal and external announcements to help guide employees and customers through the new site.