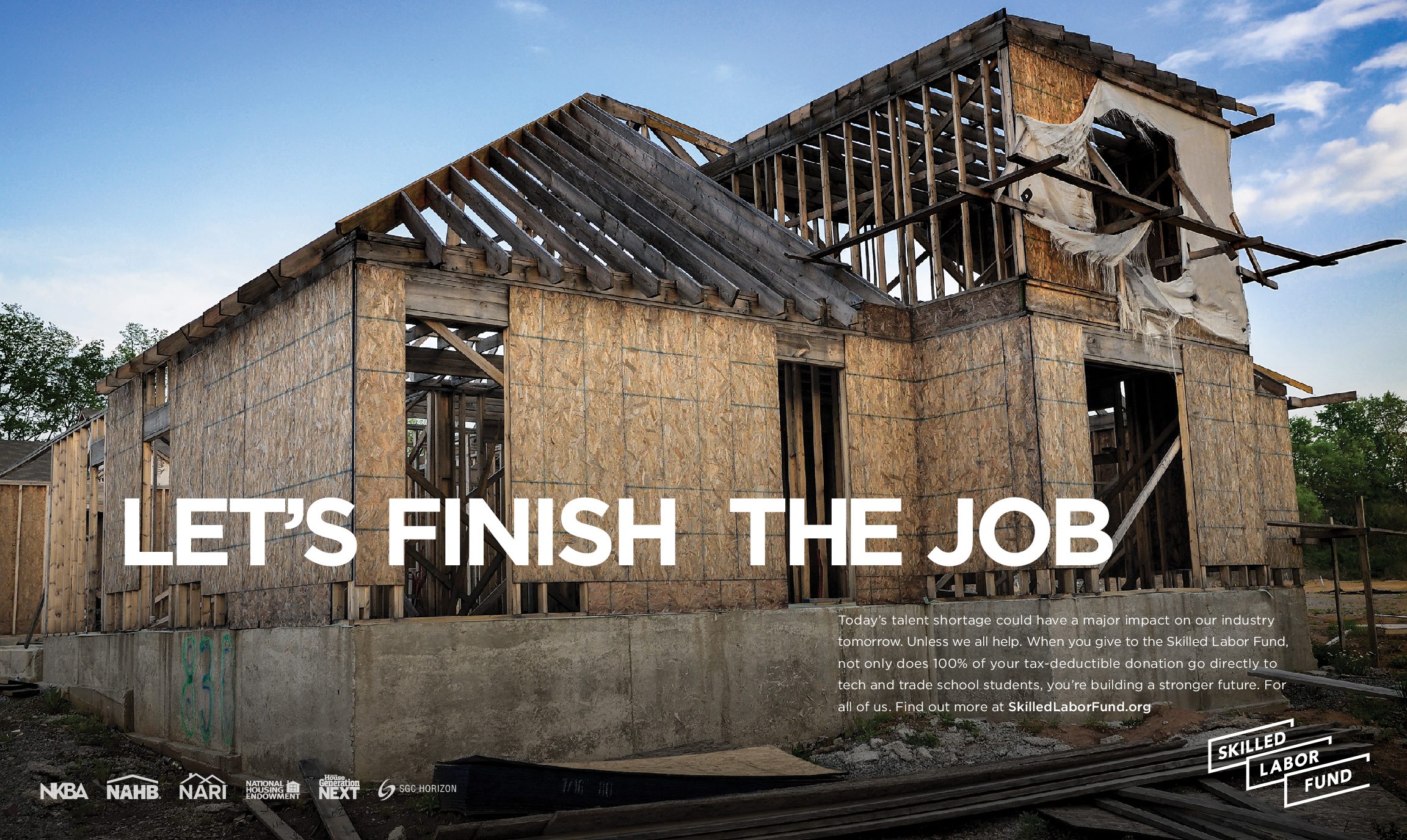 Hydrogen's "Labor of Love"
Here at Hydrogen, we believe the power of advertising can make a big difference. That's why working on "Labor of Love" clients is important to our employees. What is a "Labor of Love"? A nonprofit or pro bono client that Hydrogen takes on because our people have a passion for the cause. All agency time is donated, and our people often work after hours to bring these efforts to fruition. Our latest "Labor of Love" client is, in fact, all about labor: the Skilled Labor Fund.
It's no secret that the bottom fell out of the residential building market in 2008. For the last decade, as many as 30 percent of construction workers were retrained and are in new fields; there is a lack of focus on vocational or trade skills and the number of immigrants into the U.S. has slowed. At a time when building starts are the strongest we've seen since the crash, the labor shortage worsened, making it difficult for builders to deliver new homes. As a result, the average cost to build a single-family home continues to escalate.
The Skilled Labor Fund is a nonprofit 501 (c)(3) under the National Housing Endowment, created to address the lack of trades and talent entering the residential construction employment pool. The fund's primary function is to raise dollars from key industry partners to attract and train skilled labor for the housing industry, via trade school student scholarships to accredited trade schools and training facilities throughout the U.S.
Our advertising campaign, "Let's finish the job," features a compelling call-to-action combined with imagery designed to stand out in industry publications. Breaking this month, our message reminds the industry that it's up to all of us to turn this trend around before it's too late. At the same time, the fund was announced at the International Builders' Show and the Kitchen and Bath Industry Show, January 9–11 in Orlando.
The initial campaign (and new Hydrogen-designed logo) can be seen in Professional Builder, Professional Remodeler, Custom Builder and This Old House. It's our latest "Labor of Love". And our first created to help change the future of the skilled labor industry. We'll keep you posted on campaign results.