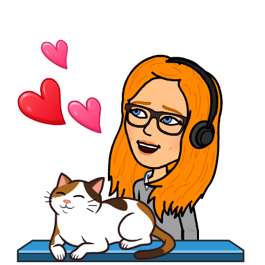 Podtastic Part III: Advertising in Podcasts
It's easy to forget we were once at the mercy of whatever was on the air. Channel surfing for something to watch, scanning the airwaves for your favorite song—these are dying arts. On-demand entertainment like Netflix, Hulu and Spotify are now the norm, so it makes sense that podcasts have caught on and continue to grow. In fact, among adults 18+, monthly podcast listening doubled over the past five years.
Where the people are, advertising will inevitably follow. In 2015, advertising spending on podcasts was estimated to be around $34 million dollars—a small drop in the bucket compared to most other major media sectors. So why have advertisers been slow to adopt podcast advertising?
It comes down to measurement. Though a recent study shows around 85% listen to most or all of a given podcast, the only hard data advertisers have to go on is downloads. As the Neilson blog put it last year, "…despite the boom in podcast listenership, the lack of third-party podcast metrics based on consumption rather than downloads has kept many big-brand advertisers from committing substantial parts of their advertising budgets in the space."
The good news is, metrics are on their way from Nielsen, as well as from NPR via a system called RAD. As soon as reliable platform metrics are in place we should expect to see advertising in podcasts grow even faster, with a wider variety of brands. With accurate measurements and demographics, niche brands can be coupled with niche podcasts, improving relevance and interest while keeping ad intrusion to a minimum. Good for brands, good for consumers.
But what should advertisers do right now?
Based on the steady proliferation of podcasts and listenership, get in on the proverbial ground floor of a few podcasts that fit with your brand voice. At the moment, it's a buyer's market, but this kind of advertising 'real estate' is about to get hot hot hot.
HILLARY'S ESSENTIAL PODCASTS
After These Messages–Hilarious view of current TV ads and online videos by two people who don't work in advertising, plus loyal listeners known as 'The Ad Council'. A refreshing take on how 'real people' view our ads (and a wake-up call for some brands!).
2Bobs—I don't love the name (much as I loved Office Space) but if you own an agency or are in senior management at one, you'd be crazy not to listen. You'll get a ton of free (and provocative) advice from two of the top agency biz dev consultants in North America.
Radical Candor—OK, technically not an 'advertising' podcast per se. But everyone at an agency either manages someone or is managed. Two HR experts with great priors from Google and the US military host this series. Their initial flight offers great 'hands on' advice on how to be a better boss, or to manage your boss better.