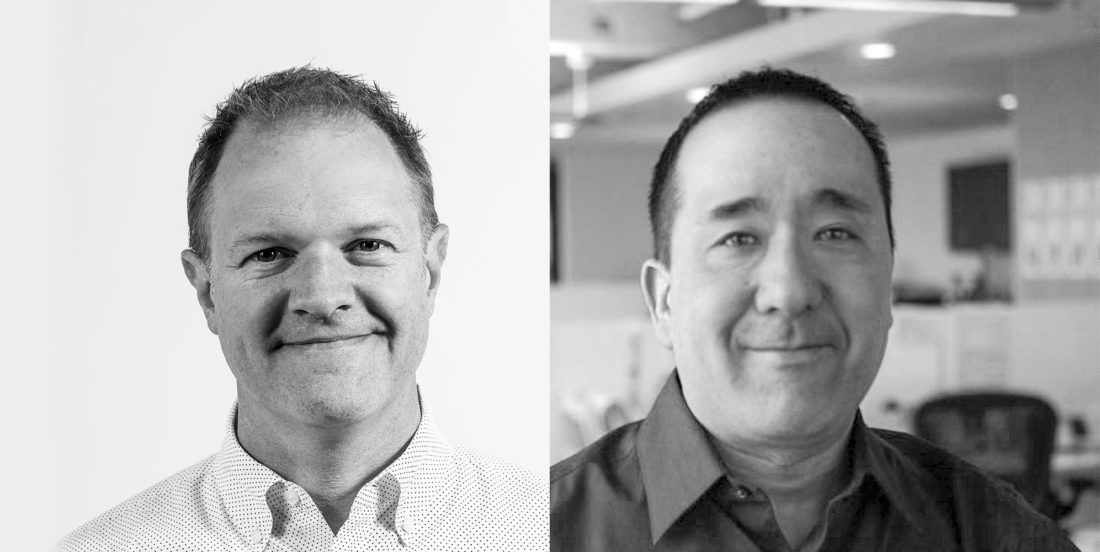 Seattle Ad Veterans Jason Gearhart and Greg Tamura Join Hydrogen Team
For Immediate Release
Hydrogen Advertising announces new leadership in both the account and media teams. Jason Gearhart joins as Senior Account Director and Greg Tamura as Media Director.
Jason has led both small and large cross-functional teams from three to thirty-plus people for varying accounts.  He's had the privilege of working across a multitude of categories for clients such as T-Mobile, Microsoft, adidas, Seattle SuperSonics, Seattle Storm, Les Schwab Tires, the NBA, Autodesk, Red Lion Hotels, Widmer Brothers Brewing and a host of others. Jason leads the Hydrogen account team and offers a fresh yet experienced perspective to the agency and its clients.
Greg has spent more than 20 years immersed in the ever-changing world of advertising media.  Armed with a media toolbox that's both deep and wide, Greg has gone on to provide integrated solutions for BECU, Washington Department of Health, Avon Foundation, CLIF Bar, PEMCO Insurance and the Seattle Mariners. Greg brings his collaborative style and laser KPI focus as the leader of Hydrogen's growing digital and traditional media team.
"It's rare to find even one strong leader who brings both fresh ideas and a collaborative leadership style. We found two—and both the agency and our clients will reap the rewards." – Hillary Miller, Partner, Director of Accounts and Strategy.