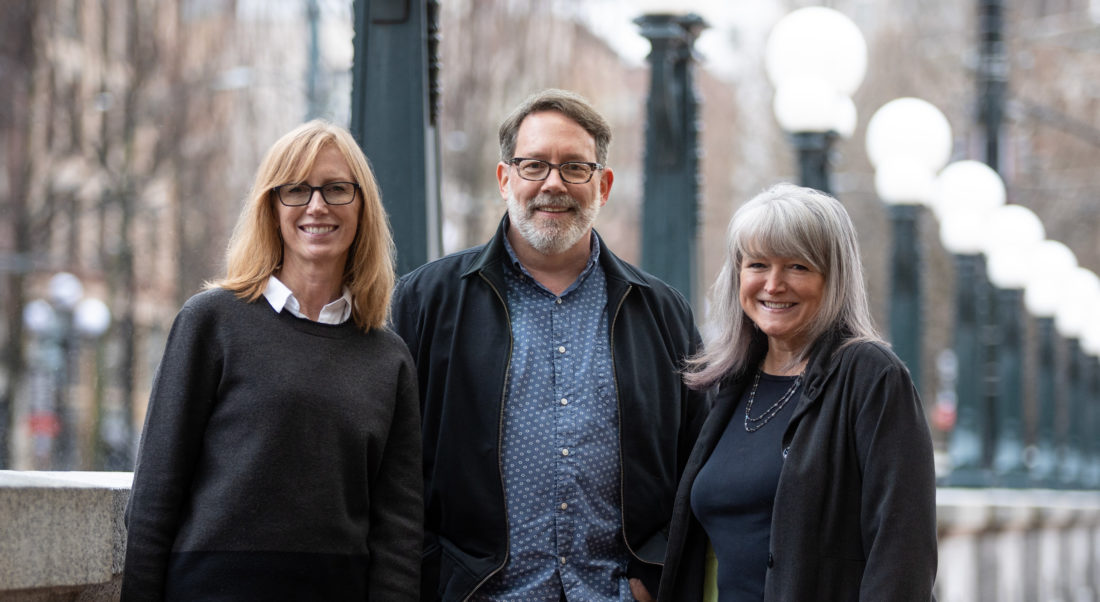 Knight, McGrath, and Miller Step Up to Lead Hydrogen
Today Hydrogen announces the new leadership team of Mary Knight, Michael McGrath, and Hillary Miller. Knight will serve as President and co-owner of Hydrogen. The role was previously held by Tom Scherer, who steps into the Emeritus role after 21 years at the full-service advertising agency he co-founded with Rick Peterson in 2001. McGrath, now also a co-owner at Hydrogen, has been named Chief Creative Officer. As Chief Operating Officer, Miller will lead internal operations and will continue to lead the Strategy Practice at Hydrogen. Previously the trio held Partner titles and served on the Management Team of the agency.
"Rick and Tom built a solid foundation with an amazing culture," said Knight. "Our clients often comment on our collaborative way of working. This transparent approach to strategy, creative and media delivers ideas and results that just can't come from siloed thinking."
In addition, the team points out Hydrogen's flexible work style, which empowers employees to manage their work/life balance. "Hydrogen has always maintained a get-it-done attitude," said McGrath. "That spirit will continue—we're here for each other and for our clients," he added.
About Hydrogen Advertising:
Hydrogen is a tight-knit, full-service agency packed with industry veterans. As a member of Worldwide Partners, a global alliance of over 70 independent advertising agencies in 40 countries, Hydrogen offers clients the power of a large agency network without that large agency overhead. Local, regional, and international clients include, AspenTech, Kenworth Truck Company, Optum, Planned Parenthood, PCC Community Markets, Trammell Crow, Tektronix, Washington Forest Protection Association, and Washington State Employees Credit Union.