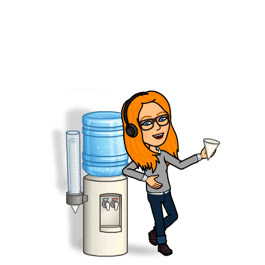 Podtastic! Part IV: Who's Listening?
We live in the golden age of data. From your grocery loyalty card to the apps you use to the shows you watch, there is a lot of data being collected—and it's valuable. For advertisers, the good news is, if this data is interpreted properly it allows our messaging to better target specific people, so ads feel less intrusive and more helpful.
Though better direct metrics are on their way, research has been done that paints a general picture about the types of people that listen to podcasts. Some of the most interesting tidbits:
Consumers 18-34 are most likely to be regular podcast listeners. No surprise. This is a great opportunity to reach a younger demographic that advertising often struggles to reach.
People who are weekly listeners listen to an average of five hours and seven minutes per week. (Ironically I did the math and that's about how much time I spend each week, thanks to traffic!) That's a lot of devoted listening time.
As expected, most listening happens on a portable device. But what's surprising is the most popular place to listen to a podcast is at home, more than their car, walking, or at work. This is a piece of information to take into consideration when formulating an ad, since where your target is impacts how they relate to the information in the ad. (Perhaps a house-cleaning service would have a lot of success advertising on podcasts.)
Nearly ALL podcast listeners use social media, compared to 81% of the general population, so engaging with listeners via social media is a smart move. There is even data to show that podcast listeners are more willing to engage with a brand through social.
Among regular podcast listeners, it is replacing radio. Only 25% of podcast listeners also listen to radio. (I fit this statistic as well. I can't remember the last time I listened to a radio station once I discovered podcasts).
These stats drill down into very specific details, but podcast advertising presents a more intuitive benefit as well: targeted content. Promoting your client's newly developed video game? Buy time on a video game podcast. Starting a company that offers subscription men's shaving supplies? Advertise on a podcast with a primarily male listenership.
This intuitive targeting, combined with the insights that data provides, allow ample opportunity to create effective and precise advertising that is less intrusive and more tolerable by the consumer. Win-win.
HILLARY'S ESSENTIAL PODCASTS
Lovett or Leave It: a more light-hearted way to try to take in today's US political scene. A former Obama speechwriter hosts this podcast that feels like a mash up of current events and a game show.
This American Life: How can you talk about podcasts and not cover TAL? It's a great crossover podcast if you're an NPR fan. (Unless you hate the sound of Ira Glass' voice.) Described as 'movies for radio', each episode takes a theme (as disparate as segregation, or magic tricks ) and explores it through 3-4 vignettes – each a completely different story.
Hidden Brain: First, I just love to say the name Shankar Vedantam. Another NPR podcast, this short (30 min) weekly podcast artfully combines science and storytelling.