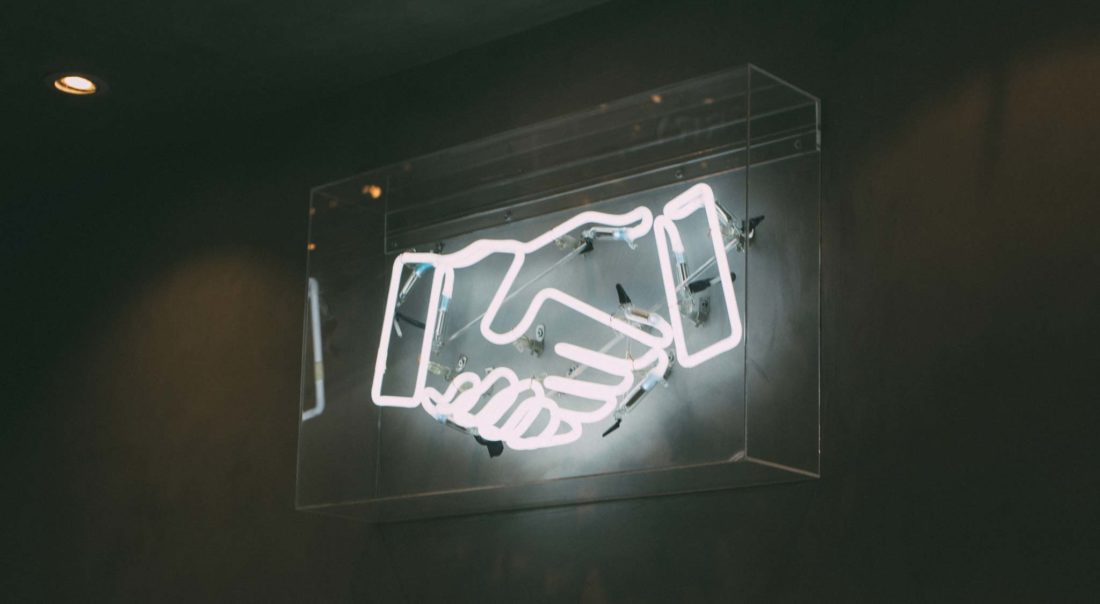 Does Your Website Offer a Friendly Handshake?
Out in the real world, when we meet someone for the first time, we shake their hand. A lot rides on that moment—as we shake hands, we're forming an opinion about the other person, whether we're aware of it or not. So we want to make sure
our handshake is firm, and that we exude confidence, warmth and trustworthiness. Because as they say in the ad world, "You never get a second chance to make a first impression."
Today, a business's website tends to be its first (and sometimes only) 'handshake' with a potential customer. So it's important to get it right. When we partnered with Heritage Bank to update their website, we set out to improve that handshake—to make the website simple enough that visitors would find what they need quickly, while conveying the warm personality of the brand.
So what are some of the things that assure a website gives that firm handshake?
Solid Foundation
The framework of a website must have a solid foundation in strategy, UX and UI. This takes time, research and hard work, but is crucial to the build of the site. We grounded our build in our strategic framework: the 3C's—a deep dive into the company, category, and customer. This allowed us to move forward with a solid understanding of audience, goals and actionable insights.
Flexibility
A website must scale. That means that no matter what device you're on, everything flows and functions as it's supposed to. More and more people access the internet on their phone, so responsive design is crucial, and was on top of our priority list.
Clarity
Another crucial element in the "good first handshake" are effective calls to action. When you're going to a site for a specific purpose, the last thing you want is to have to hunt for what you're looking for. We consolidated menus and created clear calls-to-action to lead a customer through their specific path.
Brevity
Saying just enough and not too much is another important factor. We pared down the number of pages from more than 240 on the old site to under 100. This made the site easier to navigate and maintain.
Adaptability
Finally, the ability to easily modify and customize the website is important to keeping the website fresh. People's needs change along with web and mobile technology—being able to evolve with the change is important. That's why we set up a CMS that allows easy adjustments of many of the site elements.
We're proud to put our best hand forward with the new Heritage website. So take a look. And the next time you're surfing the internet, see how the pages stack up to these criteria. Is the handshake firm and confident, or does it leave something to be desired?